Our roots stretch back to 1998 when we started out as a niche contract research business. Over the years, we developed our chemistry and biology expertise around natural structures and their antimicrobial properties. In 2015 we expanded into state of the art Level 2 safety labs where we are able to handle wild type and resistant bacteria in Abertillery, South Wales. This transformed Neem Biotech into its current status as a drug discovery company with our own active pipeline of assets being generated, developed and spun out.
Our antimicrobial know-how focuses on the following key areas:
Management of infection in wound healing through the development of innovative alternatives to classical antibiotics.
Extensive knowledge of bacterial-host interactions.
Deep medicinal chemistry understanding of the properties and behaviour of classes of compounds appropriate to act as anti-bacterial agents.
Expert knowledge of drug metabolism, pharmacokinetic as well as pharmacokinetics and pharmacodynamics relationships in the antibacterial area.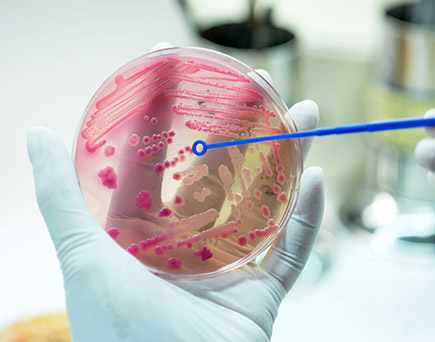 Classical ways of antibacterial drug discovery, based upon natural product and library screening are completely exhausted and new approaches are desperately needed. No major breakthroughts in antibacterial therapy have been made since the discovery of Linezolid in the 90's.
Combatting the global threat of antibacterial resistance has long been a focus of Neem and led to its first programs centered around the intriguing natural product Ajoene, a key constituent of garlic, which has been demonstrated to disrupt the formation of biofilms, a major problem in antibacterial treatment
Neem is now using its unique expertise in bacterial-host interactions coupled with a fragment screening approach to discover novel small molecule programs which interfere with the bacterial host interactions, rather than targeting the bacteria themselves. An approach much less likely to lead to resistance mechanisms.
Fragment Based Drug Discovery (FBDD)
It is estimated that still over 99% of available chemical structures in the drug discovery space have never been synthesised.
The Challenge is to exploit the unexplored chemical space.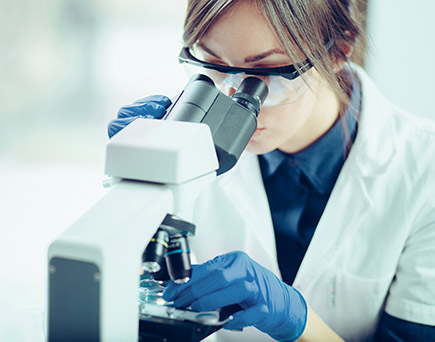 An opportunity totally suited to the use of FBDD
Neem currently has multiple discovery programs in its pipeline that will be augmented with each target meeting its milestone.
Once new hit series have been identified they will be taken through the Hit-to-Lead and Lead-Optimisation phases to deliver candidates of clinical interest for further development.